Cytric Travel
Make it easy for travelers to book within policy - and for travel managers to maintain control.
Request a demo
A single online platform for your business travel needs
Cytric Travel lets you keep control of your travel spend while meeting the needs of your business travelers. Increase adoption by providing access to unrivaled inventory on an easy-to-use online platform, while using Cytric's robust policy engine to drive compliance and ensure the best booking decisions.
---
Access travel inventory on a global scale
Cytric Travel lets travelers find all the content they need - flights, hotels, rail, and ground transportation - on a single, user-friendly platform. Travel managers can choose to display content - including NDC - from GDS, aggregators, or direct suppliers to ensure their travelers find the right option for every trip.
Book the best rates in seconds
With Cytric's powerful search capabilities, travelers can easily compare options from different sources and find the best offer among all your public and negotiated rates. If they don't select the best fare within your policy, Cytric sends an alert and guides them to the best option.
Deliver a seamless online experience
One platform. One account. Any device. Cytric Travel offers a seamless experience across desktop and mobile, so employees can book, manage, and approve trips 24/7 from any location. The Cytric mobile app lets employees take advantage of additional trip planning, expense, and duty of care features
EXPLORE CYTRIC MOBILE
Create a booking process that drives compliance
Cytric Travel makes it easy to automate, reflect, and roll out your travel policy. Built-in policy options and fully customizable workflows put you in control of the inventory you display. Travelers can manage their trips within budget and travel managers can improve compliance without micromanaging.
Learn more about improving policy compliance
Jun Noguchi
Head of HR Management Services, Mitsubishi Fuso Truck and Bus Corporation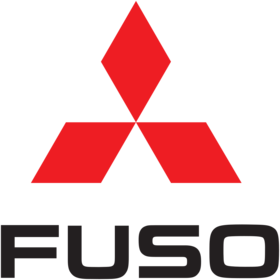 Amadeus Cytric provides us the best-priced tickets through the system, so that an employee just needs to compare a few flights. Our employees will be able to spend more time on the main business, which is truck sales, instead of spending time dealing with the travel booking.
Get the content and control you need to make corporate travel management smarter.
Build a greener business travel program
Cytric Travel empowers employees to make environmentally-conscious travel decisions and helps you achieve your sustainability goals.
Clear CO2 displays
CO2 calculations let travelers know the impact of their trip before they book.
Rich rail options
Travelers can compare flight and rail options side-by-side in a single search.
Green policy options
Automated alerts that encourage travelers to book sustainable hotels, electric cars, or rail.
The only travel and expense solution your business needs
Whether you have a managed, unmanaged, or hybrid travel program, Cytric's end-to-end corporate travel solution helps you create an automated, streamlined, and flexible travel program that empowers you to achieve your travel and expense goals while giving employees the experience and tools they demand.
A global partner for your corporate travel strategy
Cytric provides the geographical footprint, scalability, support, and security to serve your global operations.
Join thousands of companies that work with Cytric
Ready to make your travel program smarter, faster, and greener?